our first ETL Global UK conference, in the heart of Manchester.
For the first time, ETL Global UK and international partners joined together in the United Kingdom for a 2 day conference event to discuss and celebrate our expanding network. It was brilliant to spend some productive, fun few days together.
The theme of this event was 'Success through Synergy'. Fundamentally, our success depends on the strength of our working relationships both internally and across borders. The conference gave us the perfect opportunity to discuss in detail our core values as a UK network, we delivered several breakout sessions to explore the key themes of; collaboration, adaptability, empowerment and personalised service.
Our afternoon session focused on developments across our global network and the opportunities to work together with our international partners. We enjoyed some great, insightful talks from our guest speakers that discussed a range of topics including the challenges of cyber security and successful client referrals across global borders.
Our conference was rounded off on the Friday with a lively football match between ETL Global UK, Spain and Holland teams. The ETL Global football match has now become a tradition with our global conferences and we look forward to a rematch to reclaim the tile from current champions, Holland – Well Done!
We are overwhelmed with the positive feedback we have received from attendees, we were thrilled to see some great discussions collaborations forming. We are excited to see these working relationships develop and continue to enhance our success as a network.
We captured the day for you!
Thank you for the great feedback!
The conference was really stimulating and worthwhile and showed why ETL is such a successful and competent network, with member firms from various jurisdictions working together to assist clients.

Melvin Kay

Partner at MGR
Very good feelings on our return from the ETL UK Conference celebration in Manchester. Thanks to our hosts ETL Global UK and our colleagues ETL Nederland for these days of work and good football (as is a tradition).

ETL Global

Spain
Say hello to our guest speakers
It was a pleasure to hear from leaders and experts from our Global network. Please find below their contact details, they would love to hear from you.
Experienced Senior Tax Manager with a demonstrated history of working in the field of international tax advisory. Skilled in International Tax Law, Transfer Pricing, International Business and Tax Accounting. Strong tax professional with a double degree (Diplom-Kauffrau, CEMS Master in International Management) focused in Taxation, Audit, Business Information Science and International Management from Universität zu Köln / University of Cologne.
Auditor and founding partner of ETL Global in Spain. Signature of German origin with offices throughout the national territory, presence in 60 countries. Specialised in tax, legal and auditing services for medium-sized enterprises.
Alternative to big four in international and national services with personalised treatment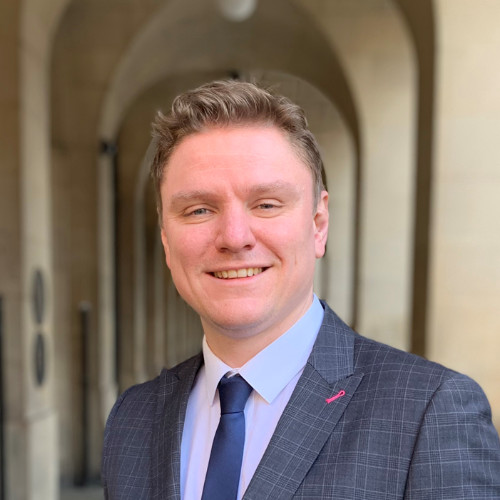 David is consistently ranked in the Legal 500 for his tenacious problem solving and business acumen.
Having been called to the Bar in 2006 and following a stint as an in-house lawyer in London David cross-qualified as a Solicitor in 2009.
David acts in complex, high value and sometimes multi-jurisdictional disputes for successful entrepreneurs and corporates. It's a given that David is an excellent technical lawyer, but as the Legal 500 2018 states, he:
"is never outmanoeuvred tactically and has unparalleled commercial insight" and "fights really hard for his clients"
Whilst primarily a litigator, David's loyal clients rely upon him for advice on a wide range of contentious and non-contentious matters affecting their business interests and wealth.
Outside of work David spends time with his young family and is involved in charity work in his home town of Liverpool. Other than his family and friends David's passions are Everton FC and beer.
We are proud to be part of the ETL Global Network